China KF ISO NW Centering Rings, O-Rings, Vacuum Flange Fittings Supplier
Views:81 Author:Site Editor Publish Time: 2017-08-31 Origin:Site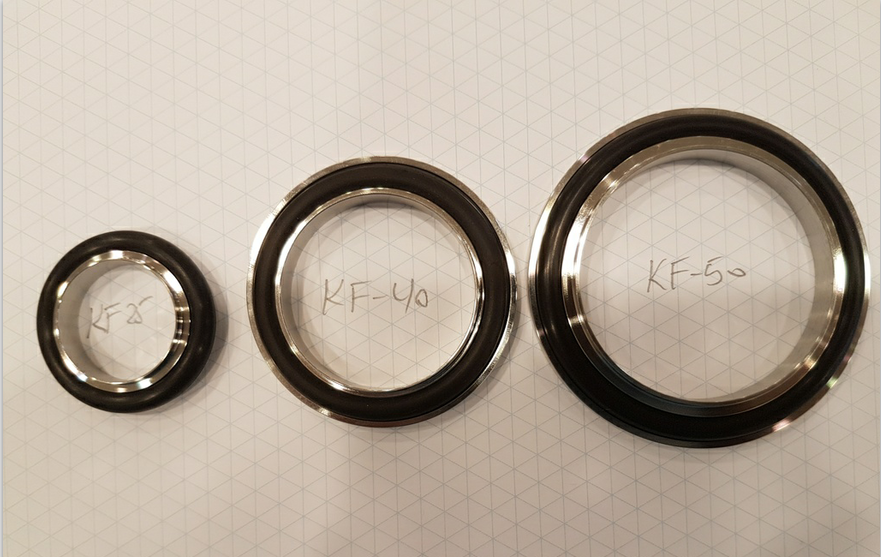 China KF ISO NW Centering Rings, O-Rings, Vacuum Flange Fittings Supplier
China KF ISO NW Centering Rings, O-Rings, Vacuum Flange Fittings best Supplier, KF ISO NW Centering Rings with viton O-rings are Used to center and seal two flanges, in standard NW, KF and ISO sizes, centering ring flange fittings provide reliable vacuum seals within critical semiconductor environments.
Centering rings material are aluminium or stainless steel, and can be combined with O-ring materials commonly used in semiconductor wafer processing systems.
Replacement Oring Material can be Buna-N, Fluorocarbon, Silicone.
Herein is the way to connect ISO KF(NW) Flanges: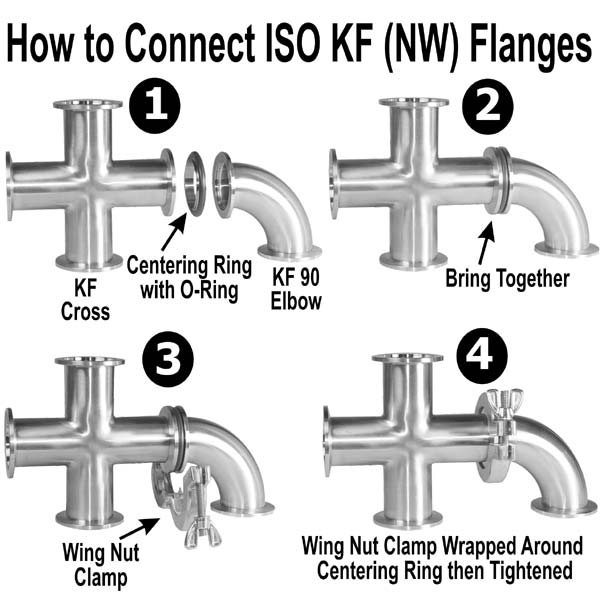 How can we help? Contact us to discuss your requirements.